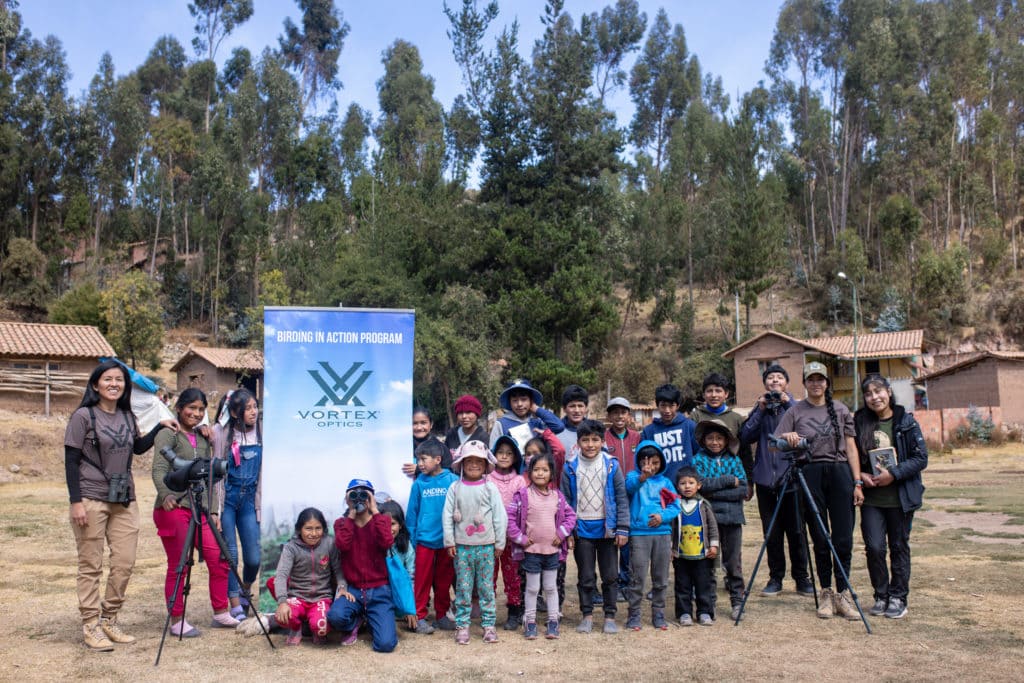 YOUNG BIRDER | BIRDING FOR EVERYONE IN PERU
We're promoting a great program in the Cusco Region Peru – taking the focus in the birding, call Pajareritos Tambomachay in spanish – Young Birders Tambomachay community in english.
Our principal objectives are implementing citizen science, improve love for nature, wildlife and the love for to their andean community and good practics in the turism connecting with local birds.
Children need find good hobbies, improve their skills. As Jacamar Club we provide the tools in situ: knowledge, Vortex Optics birding equipment, time in the field, field guides, and wonderful women birders who teach the children.
This program is thanks to Vortex Nation, Who trusts and works with Peruvian women birders and Young birders.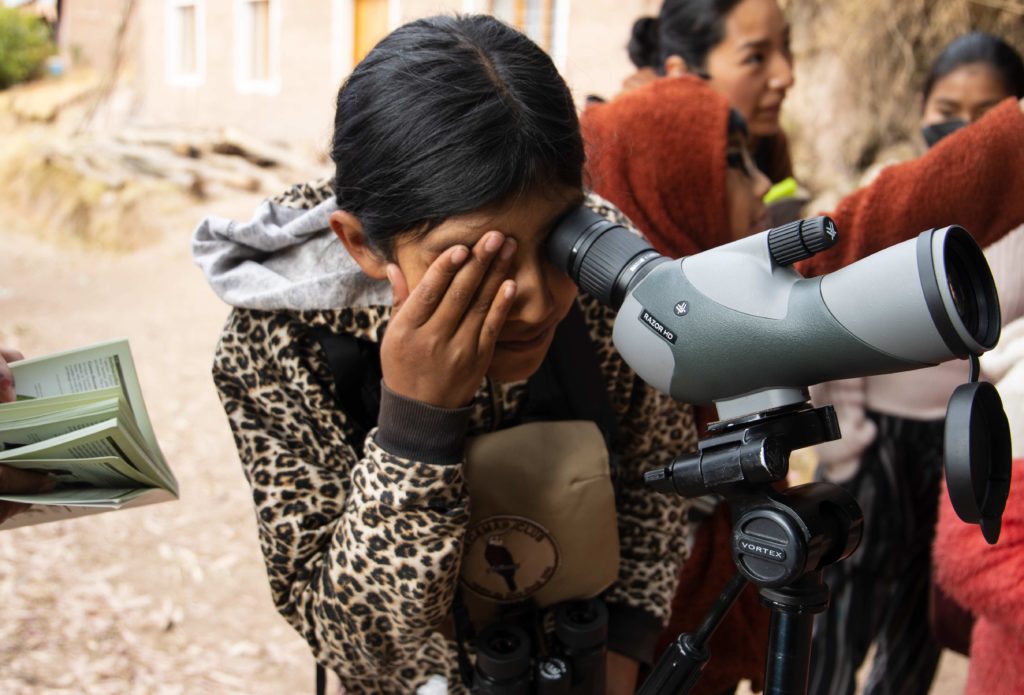 Watch about our Activities
SEMBRANDO LA SEMILLA DEL AVISTAMIENTO DE AVES
CONNECTING KIDS TO BIRDING IN THE ANDES COMMUNITIES
Reporte de campo
Version Español Pajareritos Tambomachay Peru
El programa tuvo diez sesiones de campo, registrando 42 especies y 412 individuos, participaron en total 30 niños pajareritos: 18 niñas y 12 niños de entre 05 y 15 años de edad. Gracias a la alianza estratégica entre el CLUB JACAMAR (empresa privada peruana) y VORTEX OPTICS de los Estados Unidos de América.
Descargar PDF
A Field Report of Activities
English Version Young Birders Peru
The program was developed during ten field sessions, recording 42 species and 412 individuals. A total of 30 children participated: 18 girls and 12 boys between 05 and 15 years of age. Thanks to the strategic alliance between CLUB JACAMAR (a private Peruvian company) and VORTEX OPTICS of the United States of America.
Download PDF