Discover your new adventure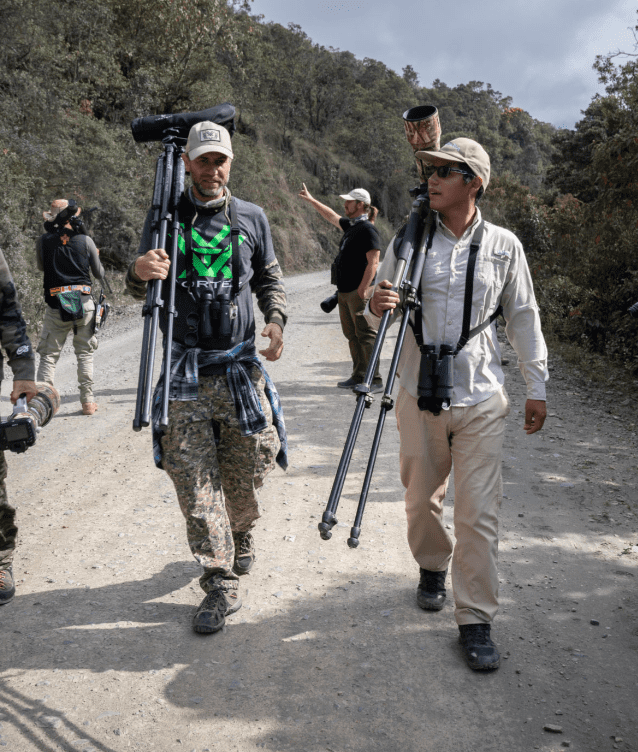 It is a competitive activity that involves bird watching for a period of 24 hours, it will take place in Madre de Dios, Cusco, and Loreto in October 2023.
The event, called Birdathon Jacamar Club 2023, is an international birdwatching race that will be held annually. Being our first year, it will have the participation of locals and foreign fans of this practice.
The places to visit are …….It has geographical characteristics such as lagoons, patches, and wetlands that favor the diversity of its ecosystems, making it a paradise for birds. The species are the following …………… .photo (in the image), a migratory bird in danger of extinction that arrives in the area in winter, they are the stars of the wide range of birds that can be seen in said area.
Perudise Birding Festival
Perudise Birding Festival will be held from October 16 to 18, 2023.  In the city of Puerto Maldonado, Madre de Dios Region, in the rainforest of southeastern Peru. Bringing together various professionals specialized in birding and birdwatching, conservation, and environmental education of Peru and from abroad, with these activities we want to pay tribute to the ecotourism and conservation effort of the country.  We will keep you updated with more news about this very inclusive event SOON.
The Madre de Dios River belongs to the Amazon basin. It is a tributary of the Beni River. It has an approximate length of 1,150 km and is a binational river, as it flows through the southeastern part of Peru (655 km through the Madre de Dios region) and northwestern Bolivia. Drains a basin of more than 100,000 km². It is found in a very humid area of the sub-Andean Amazon, the Peruvian Amazon, which explains its high flow. It allows optimal navigability; you can travel without difficulties from Puerto Maldonado to its confluence with the Beni River.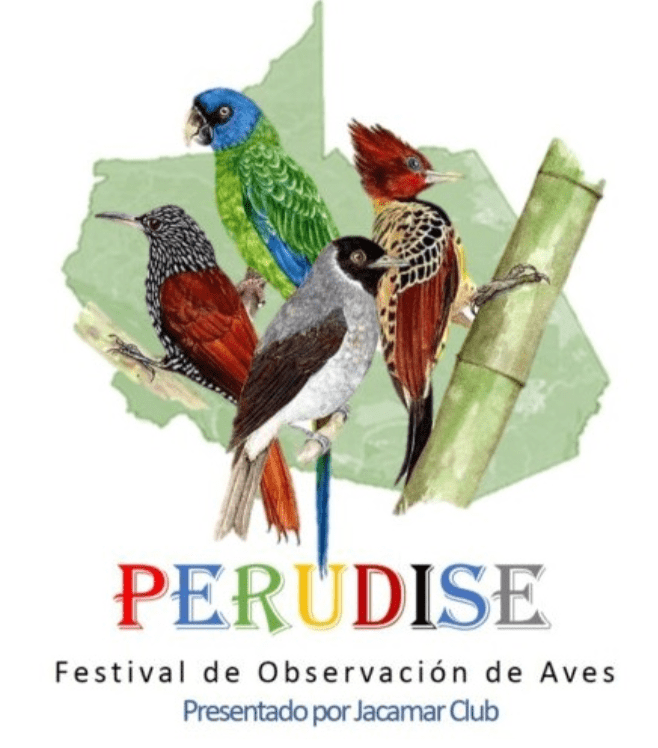 Perudise Birding Festival
Global Big Day (GBD) is a day in which people from all over the world collectively register the largest possible number of bird species in a country. You do not compete with anyone for global sighting. However, in each country, you will try to see the largest possible number of bird species. The GBD is organized by the Cornell Lab of Ornithology at Cornell University in the United States. They also created eBird, which is the platform used to collect the information generated and to measure participation. (Serfor 2019).
BRIEF RELATE
In its fifth version, our country will defend the titles won in 2015 and 2016. The participation of more than 2000 bird watchers at the national level is expected, which in turn will help promote domestic tourism.
In the first event (2015), Peru managed to report 1,183 species, for which it obtained first place.
In the second year (2016), Peru was champion and broke the record with 1,242 species.
In 2017, we registered 1,332 species of birds in a single day and we ranked second in the world.
In 2018 we were in second place, behind Colombia. 1,486 species were recorded in the country, while 1,550 species were recorded in the coffee country (Serfor 2019).
LET'S PARTICIPATE IN GBD 2022
You do not compete with anyone for the global amount. However, in each participating country you will try to see the largest possible number of birds (Serfor 2019). Anyone who knows how to identify at least one bird in their environment can participate by reporting that bird. For the record to be accounted for, it must be registered in eBird. If you are inexperienced with eBird, don't worry, it's a free and easy-to-use tool. Enter instructions for more information on how it works (Serfor 2019).